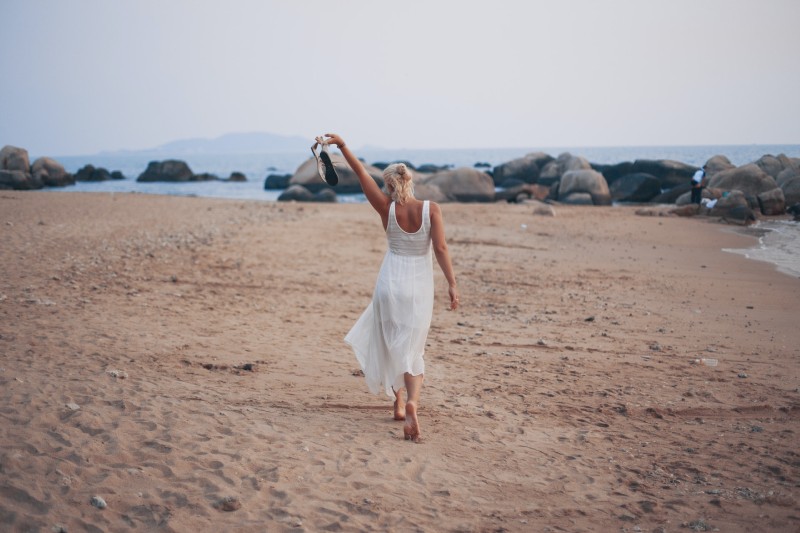 For all of the things that your mom has done for you over the years, she is well deserving of a tropical beach vacation a thousand times over. Make every day feel like a beach getaway this Mother's Day with a fun beach gift. For mom, there are few things dreamier than warm sand and the frothy blue and white of crashing ocean waves. Ditch the typical flowers and chocolates and check out six Mother's Day beach gifts that were made just for the coastal woman she is.
1. Statement Beach Sand Jewelry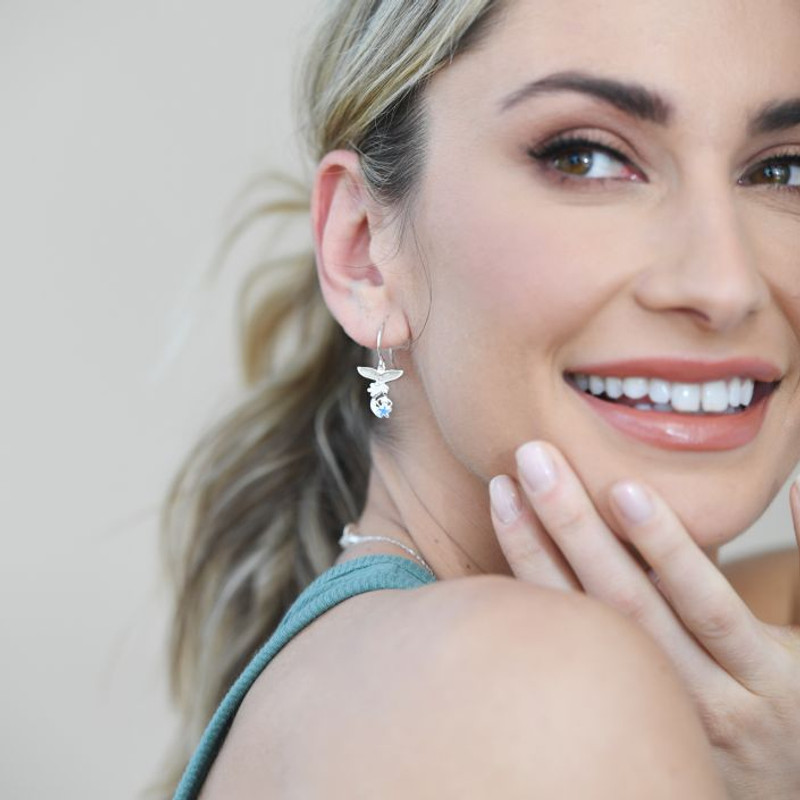 While your mom would probably love being able to lay out on a gorgeous sandy beach all day, it's not always possible with day-to-day responsibilities. If your mom can't make it to the beach, bring the beach to her! Beach sand jewelry is the beach gift for mom that keeps on giving, letting your mom's beauty shine as brightly on the outside as it does on the inside. These delightful little earrings, necklaces, bracelets, and rings are specially handcrafted using actual sand so she can carry a piece of the beach with her wherever she goes. A custom statement piece, this beach themed Mother's Day gift is perfect for the coastal woman that's a jewelry lover at heart.
2. Beach Themed Wall Art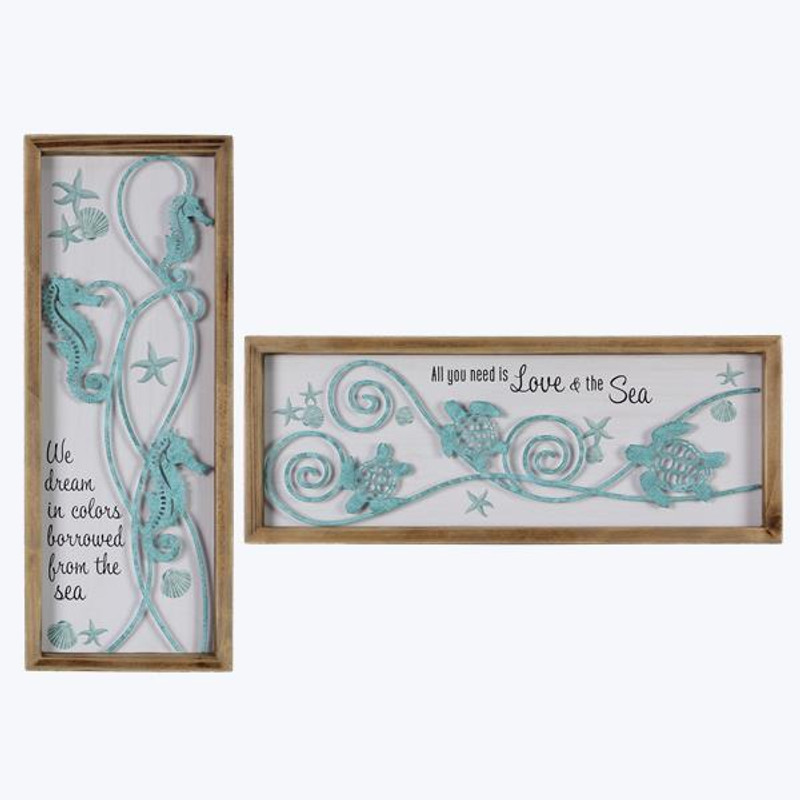 What better beach gift for mom than one that transforms her home into her own tropical paradise? Beach house wall art is the missing piece of home decor that enables your mom to create a coastal vibe that's reminiscent of her favorite beach resort. Consider her beach personality to find the creative Mother's Day beach gift that's made for her home. Does she love sea life? Has she always been mesmerized by the mysterious beauty of mermaids? Each time she gazes at the magical mermaids, flamingos, sea turtles, or ocean waves on her wall art, she'll be reminded of the beach – and you.
3. Cuddly Stuffed Sea Animal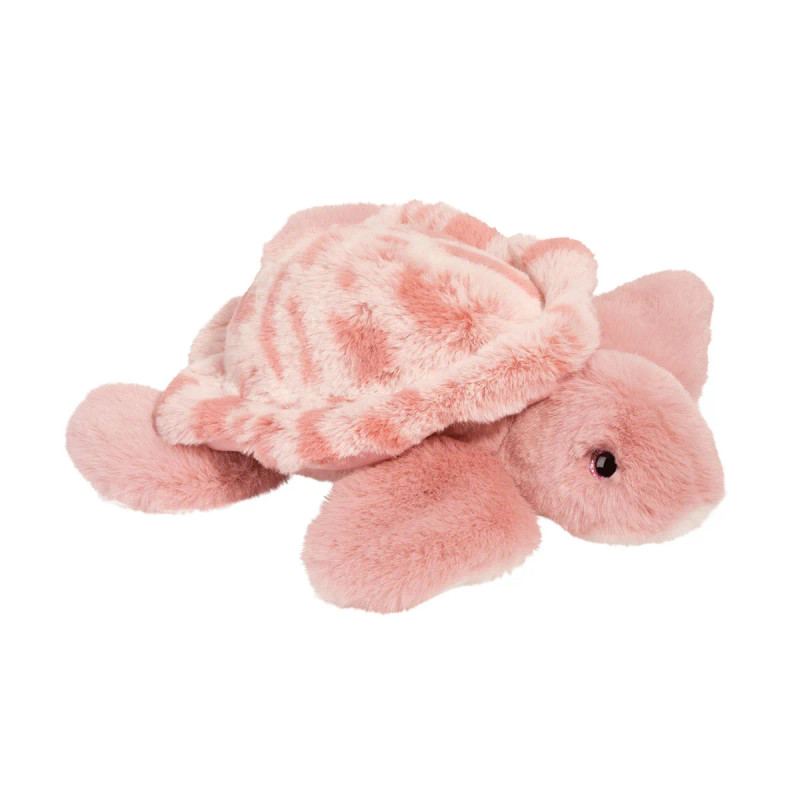 A cute and cuddly stuffed animal is a gift that's beloved by all ages. A coastal woman shouldn't have just any stuffed animal, though. She needs a sea life stuffed animal. This beach gift is for moms that delight in the pure joy that a stuffed animal brings into the home. Imagine her face when she wakes up each morning to the sight of a stuffed sea turtle, dolphin, or flamingo! Whether your mom is a plush collector or wants an unexpectedly adorable home accent, it's a beach themed Mother's Day gift that's sure to please.
4. Tropical Drinkware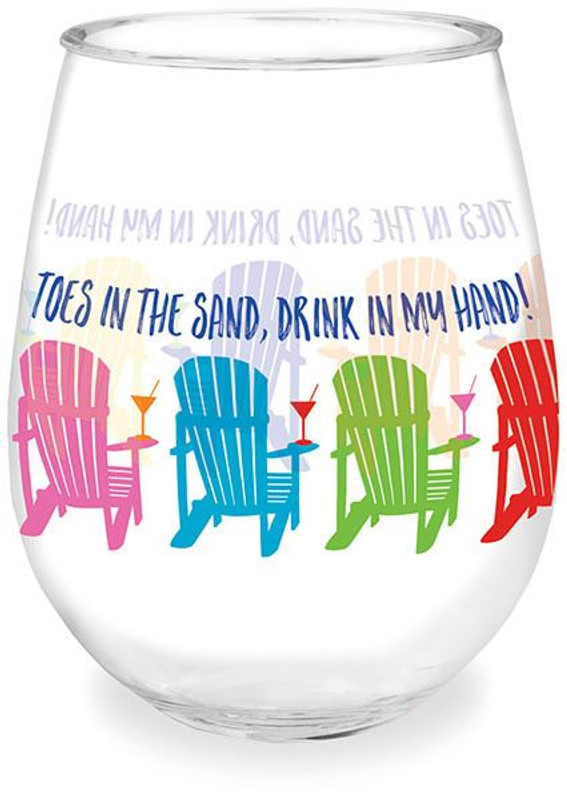 One of the best parts of a beach resort vacation is getting to lounge and enjoy a delicious beverage. From a hot cup of coffee in the morning to tropical happy hour drinks, it's a mom's time to relax and unwind before or after her busy day. Let your mom revel in relaxing vacation vibes any time of year with drinkware that's made for coastal women like her. It's the perfect beach gift for moms that crave that breezy vacation feeling from the comfort of their own homes. Go for the piece of drinkware that she can savor her drink of choice in. Coffee addict? Get her a beach themed mug. Is mom a wine connoisseur? She'll love cozying up with her fave vino in a tropical wine glass.
5. Stylish Sunnies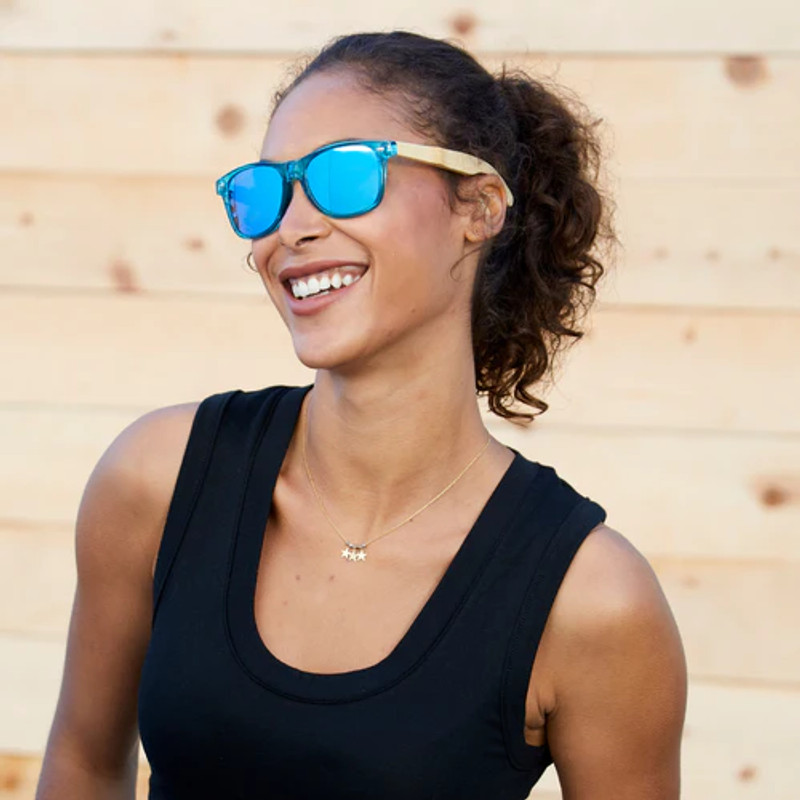 When you're looking for a Mother's Day beach gift, you want something that your mom is going to love. Rather than going for a traditional gift, why not go for a gift you know that's equal parts stylish and practical? Though underrated, a pair of sunglasses is the perfect beach gift for moms that love the surf and sand. In addition to protecting her eyes from the harsh rays of the sun, they turn any mom into the stylish beach vacation queen that she knows she is. With polarized sunnies, she's one step closer to being beach resort ready. Plus, as a one-size-fits-all beach themed Mother's Day gift, you don't even need to worry about sizing!
6. Beach-to-Street Tote Bag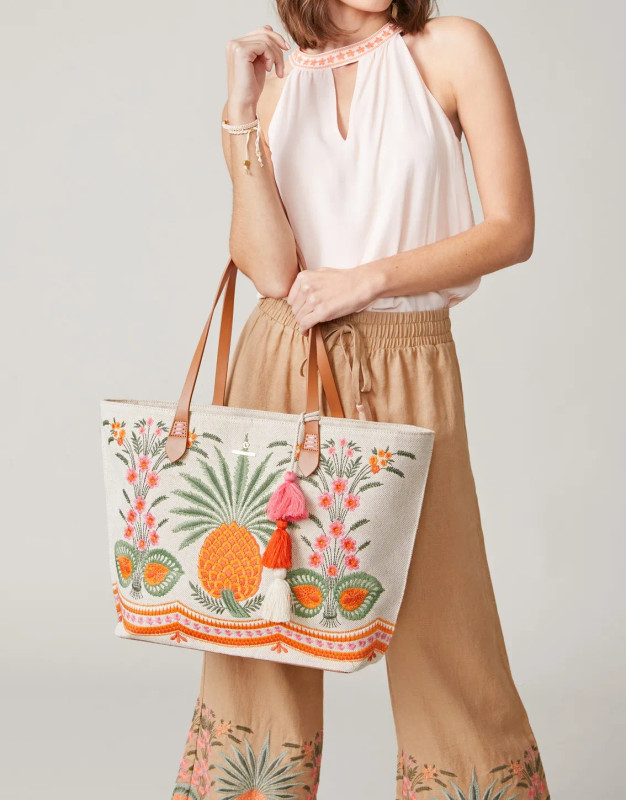 As a busy coastal woman, your mom needs a fashionable bag to carry all of her beach necessities. Tropical beach bags aren't just for the beach anymore. With the vibrant colors and tropical themes from brands like Lilly Pulitzer and Spartina 449, they're a must-have accessory for everything from errands to weekend trips to the farmer's market. Even when she's not on vacation, she'll still feel like it with this trend-setting beach gift for moms.
Treat Mom (and Yourself)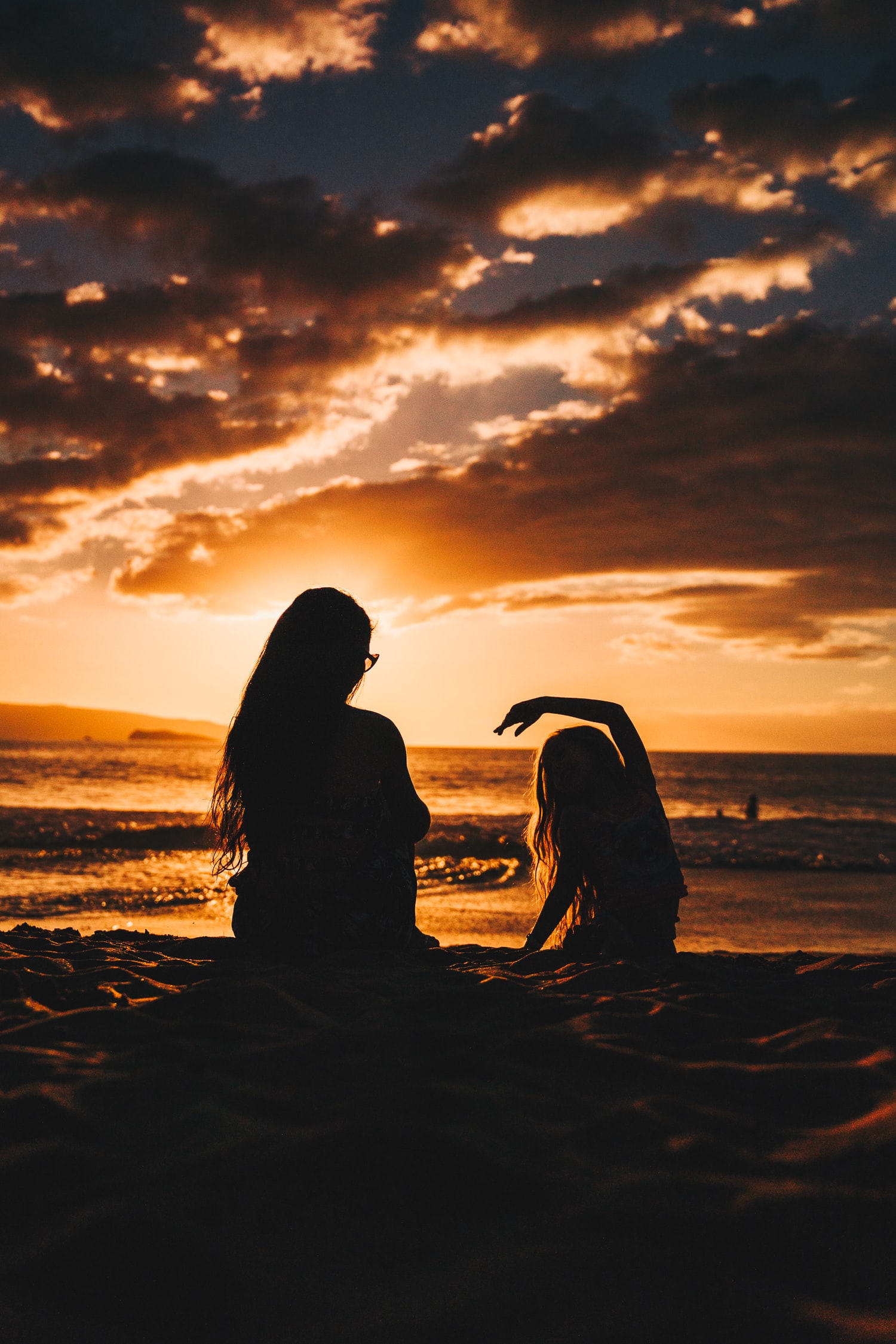 Let's be honest, your mom will likely appreciate any gift you give her because it came from you. With that said, you still want to give her a Mother's Day gift that's personal and beautiful, because that's what she deserves. As a beach loving, coastal woman, any of these beach gifts for moms will make her special day one to remember. Explore Mother's Day beach gifts and more fun tropical styles for the coastal woman at our beach shop!