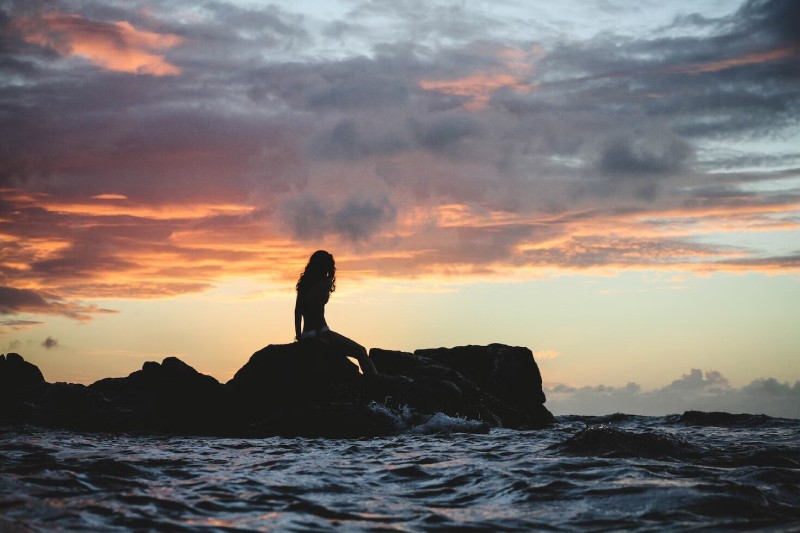 Mermaids, or merfolk, have fascinated and transfixed people of all ages for generations. Across thousands of years, cultures, and countries, their mythical beauty and magical aura has left humans in awe. It's easy to understand why so many have aspired to be one of the mysterious creatures of the deep blue sea. If you know someone that adores mermaids, a mermaid themed gift is just what they need for any birthday, holiday, special occasion, or "just because" gift. From captivating wind chimes to beach themed jewelry, these six mermaid gifts for women are perfect for helping anyone – even you – channel their inner mermaid.
Charming Jewelry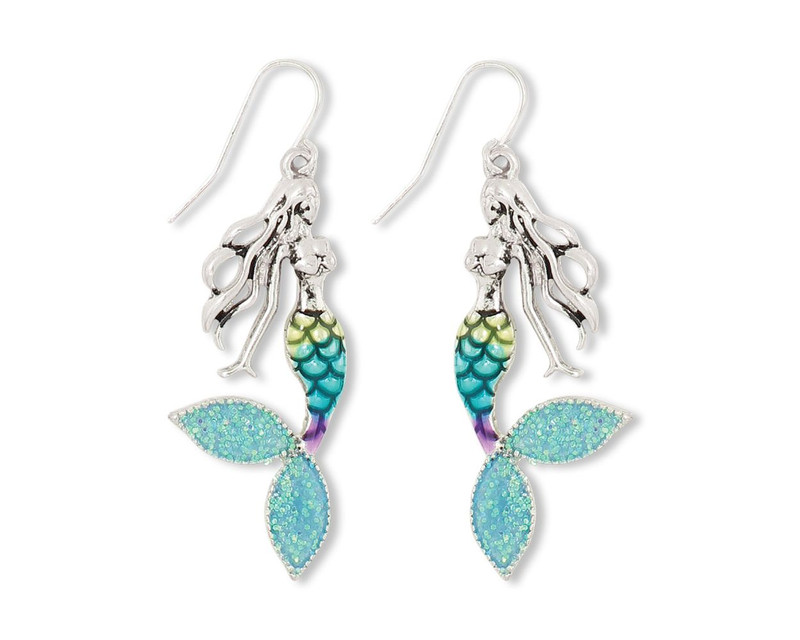 Sea life jewelry is already considered by many as one of the best gifts for women, as it can make them feel like they're on a tropical island and provide a way to express their unique style. If you're shopping for mermaid gifts for women, you can't get any ordinary jewelry – you need sparkling, eye-catching mermaid jewelry to help your recipient stand out in the crowd. Earrings, anklets, bracelets, and other jewelry inspired by the sea make for charming mermaid themed gifts that let your friend look and feel as beautiful as the mermaid they are. While most women appreciate jewelry of any kind, personalizing it to their interests and passions makes their gift feel extra special.
Colorful Mermaid Apparel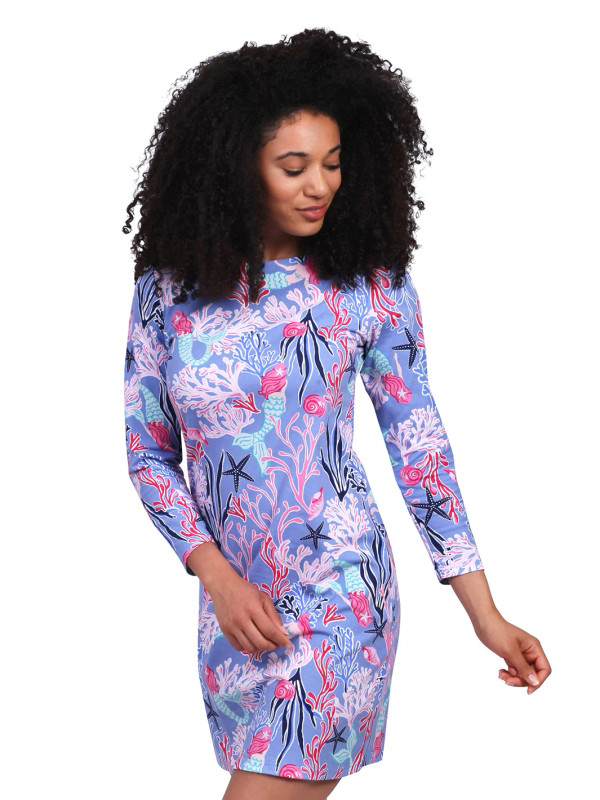 People always appreciate a gift that shows how much you care about them. One of the best and easiest ways to show them your appreciation is by giving a gift that is personalized to their unique interests. While your loved one may not have the powerful, iridescent tail of a mermaid, mermaid themed apparel just might be the next best thing. Beach resort clothing, like a colorful, mermaid print dress, is the mermaid gift for women that keeps on giving. Inspired by under the sea living, mermaid apparel elevates their style so they can live life like they're on a tropical vacation all the time.
Soothing Wind Chimes

There's a lot to love about wind chimes. A symbol of good fortune, health, wisdom, and happiness, one can't help but feel joy and relaxation at the sound of beautiful chimes. The warm, harmonious sounds they bring with each gentle breeze is like being at your favorite coastal resort with the salty ocean breeze on your face. For the person that daydreams of lounging on the beach with their toes in the sand or gliding through the sea like a mysterious mermaid, mermaid wind chimes are the perfect mermaid themed gift. It's more than a piece of outdoor decor; it's a tranquil reminder of what it's like to live under the sea.
Fun Drinkware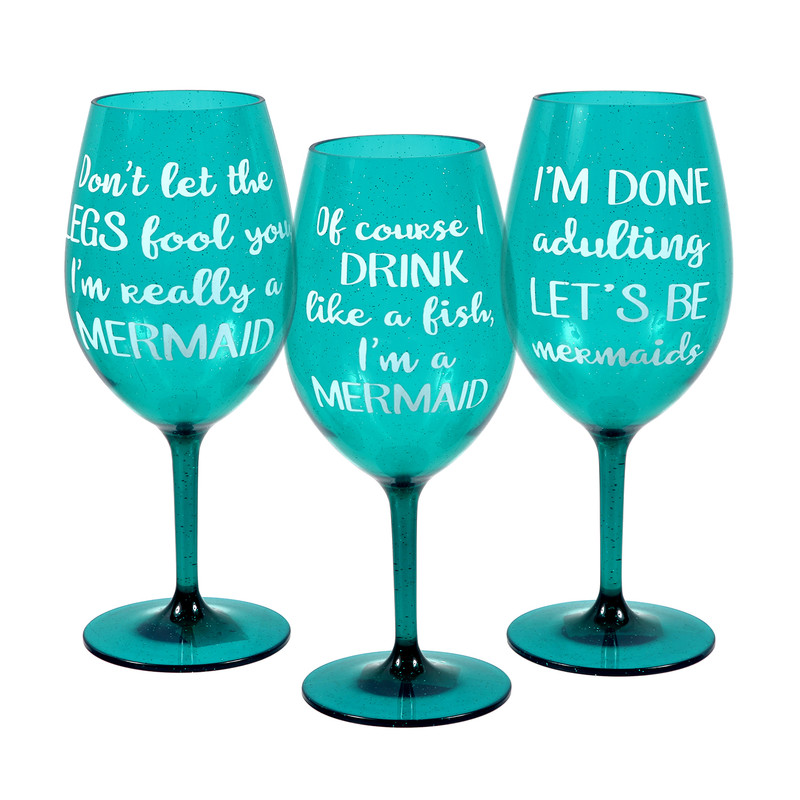 Every mermaid lover needs beautiful coastal glassware so that she can enjoy her favorite beverage while she's lounging on the beach and soaking up the warm sun. Dazzling wine glasses, mugs, and tumblers inspired by mythical sea life are the ultimate mermaid gifts for women that want to experience a bit of magic with each sip of their drink. It's a great mermaid themed gift that wonderfully combines the practicality of drinkware with the whimsy of their favorite mythical creatures.
Mermaid-Inspired Wall Art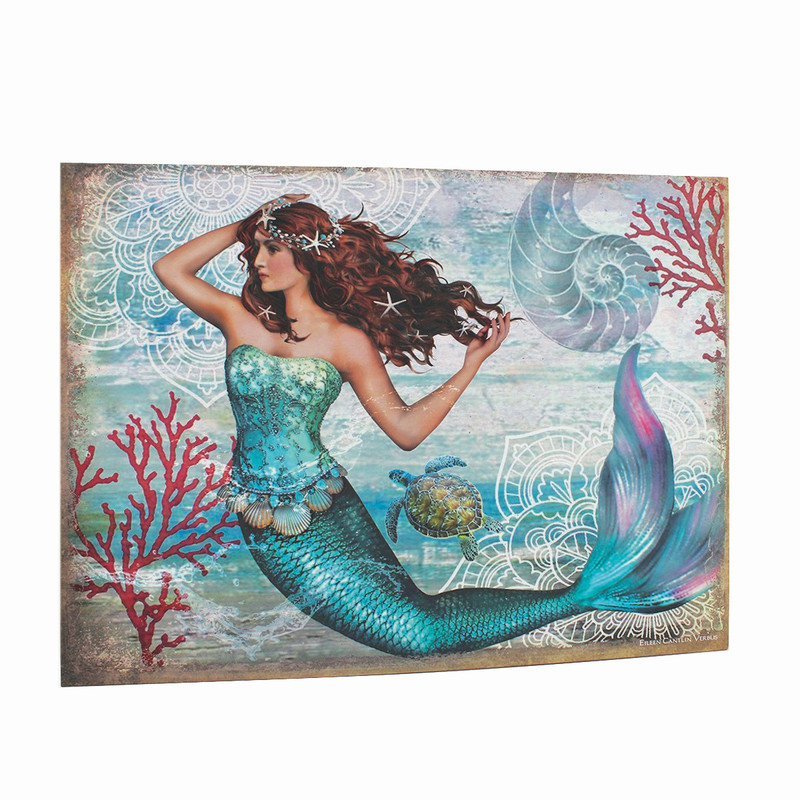 Art in any form is a thoughtful, timeless gift that is fitting for any season or occasion. Though you may not know where to start when shopping for beach house wall decor as a gift, the main thing you need to know is that you should always choose a piece that reflects the person you're shopping for. For mermaid lovers, find wall art that is the very depiction of sea life. Think inviting colors, like aquamarine, teal, and sea green, and art that instill the image of magical mermaids in your mind. One of the best mermaid gifts for women, wall art transports any heart and mind into the glorious environment under the sea with mermaids, colorful fish, and vibrant coral. Their home may not actually be the sea, but they can certainly feel like it with their home decor.
A Purse a Mermaid Would Love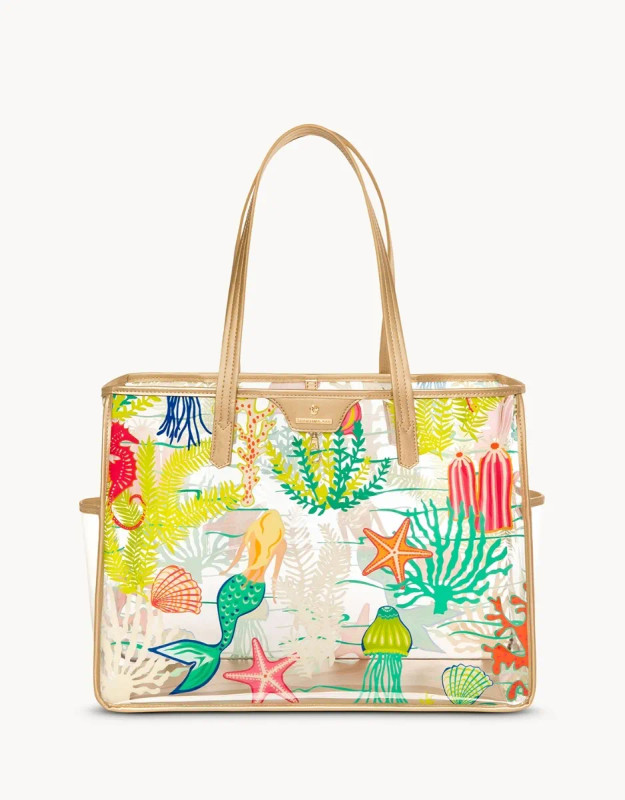 Tropical purses and bags are the companions that women bring with them everywhere. Whether running weekend errands or heading on a much-needed tropical vacation, you can be sure that a woman's purse is right next to her. Though they can come in a wide variety of colors, prints, and patterns, a mermaid themed purse makes for the ultimate mermaid gift for a woman. With beautifully crafted exteriors inspired by mermaids, seashells, and sea life, this mermaid themed gift is sure to become her new favorite.
Tropical Styles for Everyone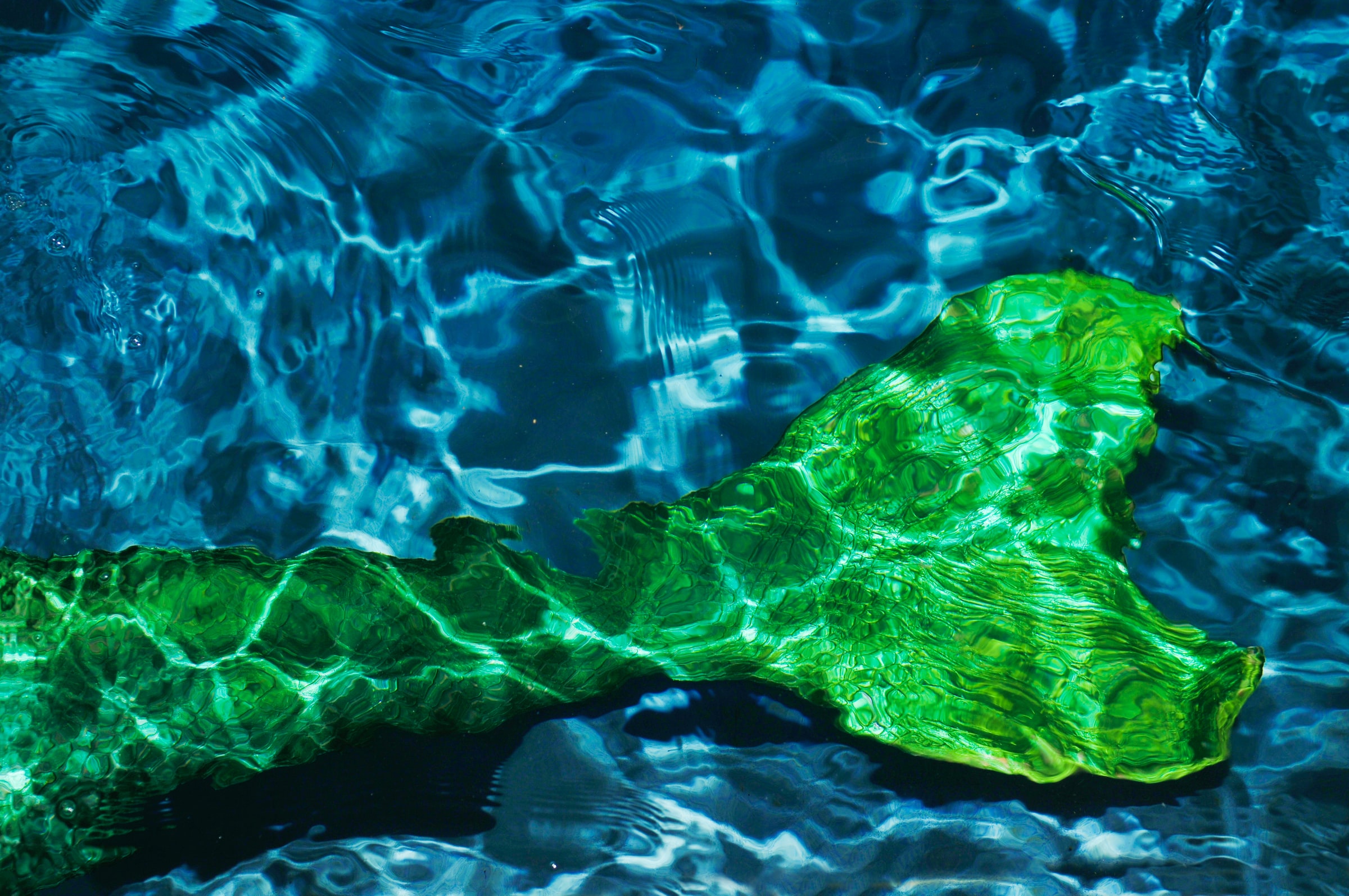 Everyone could go for a little magic and whimsy in their life, and these mermaid-inspired gifts are designed to do just that. Whether you choose to adorn your friend with jewelry as beautiful as mermaids themselves or wall art that transports them to magical life under the sea, any of these mermaid gifts for women will be sure to delight any mermaid heart. Explore mermaid gifts and more vibrant tropical styles for the beach lover at our beach shop!