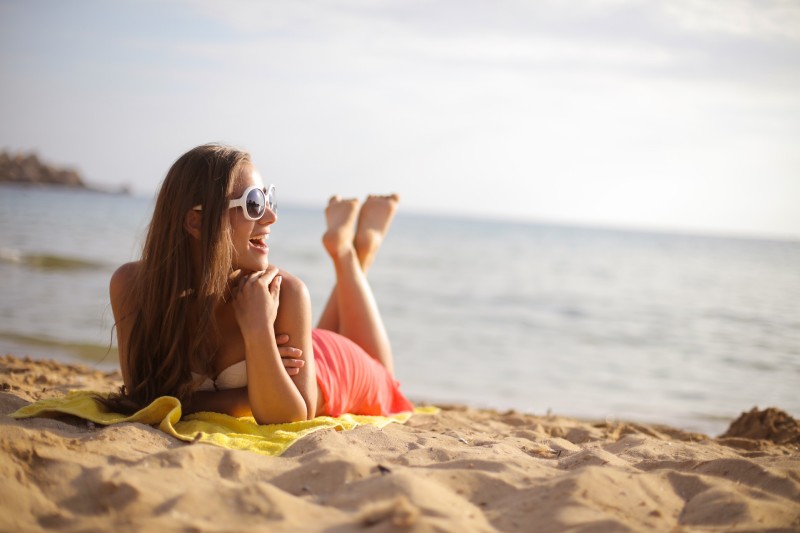 As summer finally comes around again, you're probably more than ready to take in the beautiful oceanside views and set out on a beach resort vacation. Regardless of where your next vacation destination is, having tropical beach bag essentials packed with you is a must. To help make your packing a little easier, we've put together a beach bag checklist of things you need to bring with you for your perfect beach day.
Breezy Sun Hat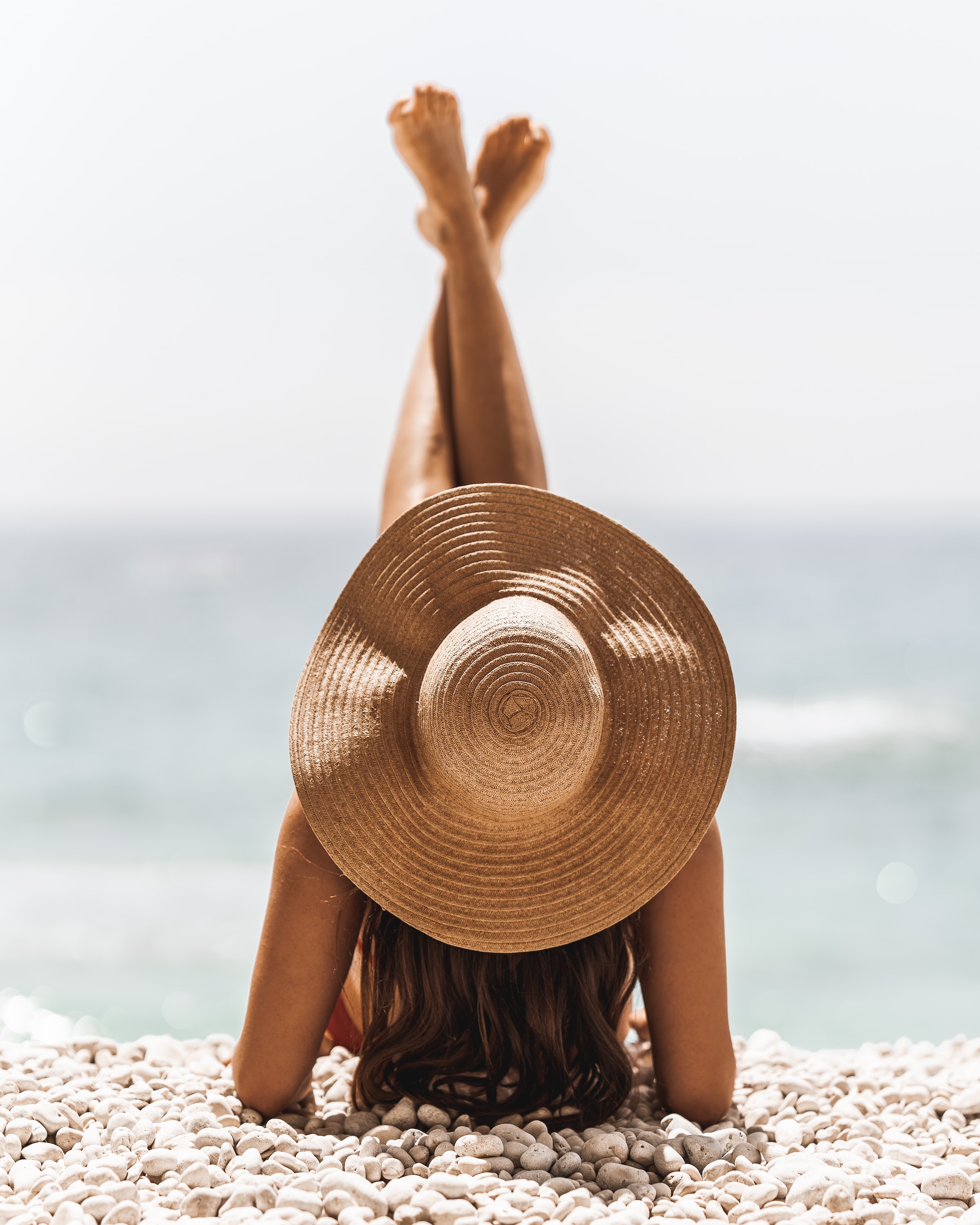 Protect your face and ears from the harsh rays of the sun in style with a breezy tropical hat. One of the top beach bag essentials, hats are your key to staying cooler as the warm sun shines down on you and protecting your skin — all while looking like the most stylish guest at a coastal resort. Whether you choose to go for the classic wide-brimmed sun hat, sun visor, or a safari hat, it'll be the perfect complement to any beach wardrobe!
Cute Sunnies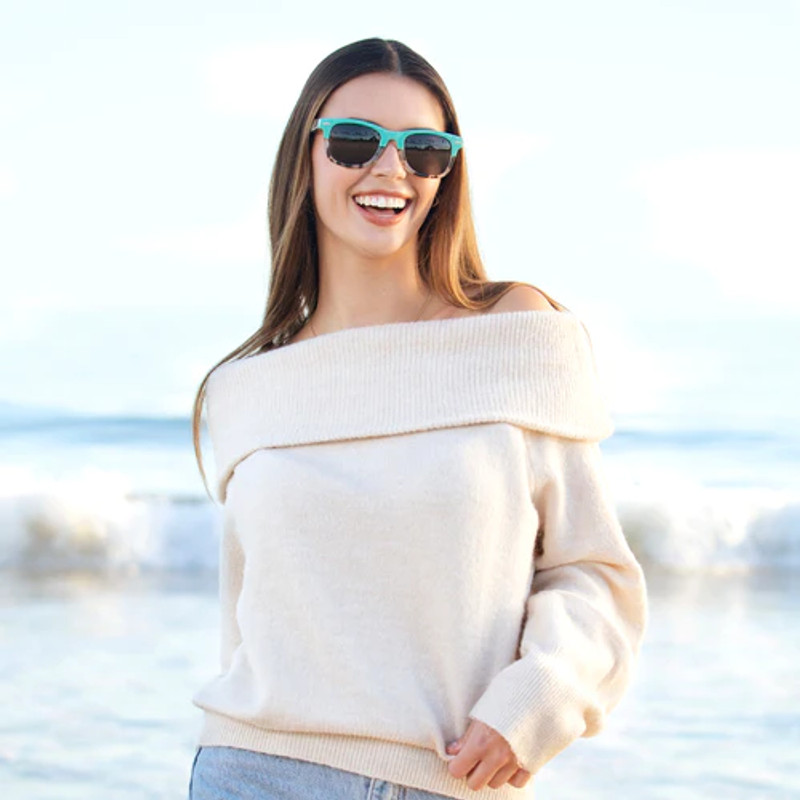 Even if it's overcast at the beach, keeping your skin, face, and eyes safe from the sun's rays is a necessity. That's why it's always a good idea to have beach bag essentials like a protective hat and sunglasses on hand. A cute pair of sunnies will help you look and feel great. Make sure to pack a pair of sun readers too if you're planning on enjoying a beach read. Bonus: you can soak up the sun on your beach lounge chair, squint-free!
Tropical Themed Beach Towel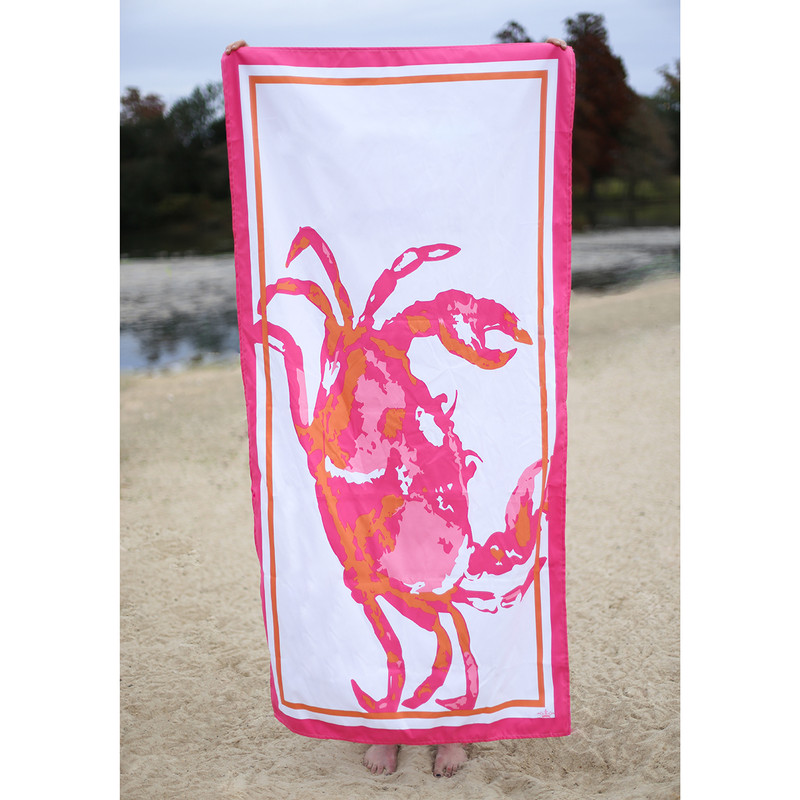 There is an entire beach bag checklist of necessities you need for the summer, from your swimsuit to cute sunglasses. One item that's often forgotten in the rush to get to the beach is your beach towel. It's so much more than a quick way to dry off after you've enjoyed your time in the water! A multi-purpose beach bag essential, these towels can also be used for claiming your spot on the sand (and finding it again!), as a blanket, and even for a covering for your car seats post-trip.

Make a statement with a beach towel that matches your tropical swimsuit, or try a bold and vibrant print to really stand out.
Flip-Flops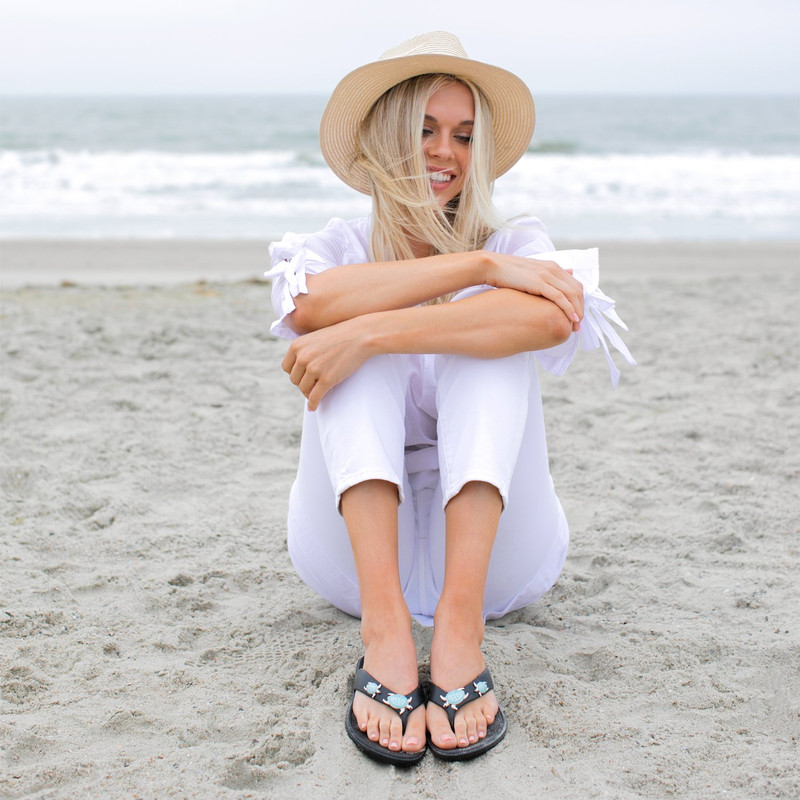 The sand can be hot and difficult to walk on, especially as the afternoon sun sets in. Make things easier on your feet by adding a cute pair of resort flip-flops to your beach bag checklist. Since they're lightweight, this beach bag essential will fit perfectly in your tote without taking up too much space. They're also easy on and off, which is perfect for beach lovers that want to take a quick dip in the sea without the hassle of carrying shoes and socks! And the sand can simply fall off your feet, instead of getting stuck between your socks.
Whether or not you're actually at a tropical beach resort, you'll certainly feel like it with unique flip-flops that feature vivid summer colors, beachy prints, and cute accents and details.
Fun Drink Tumbler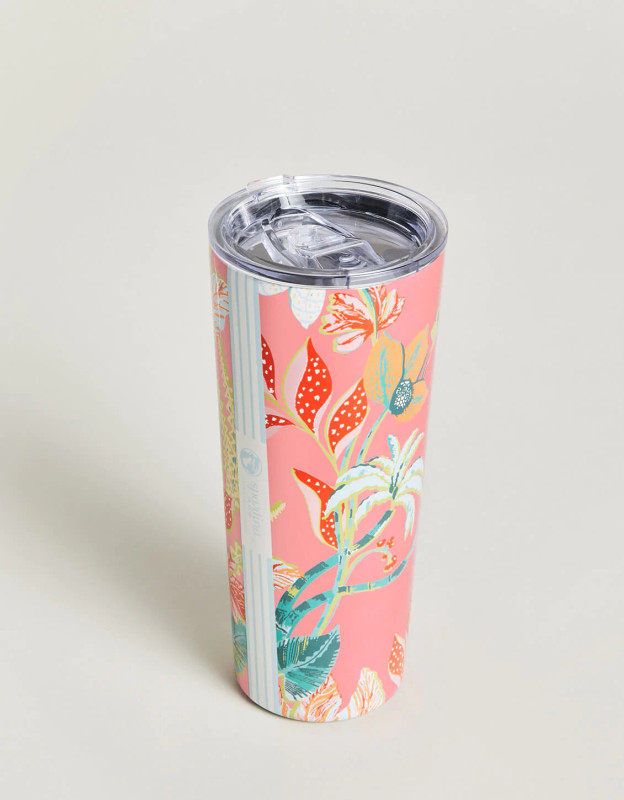 Lounging on the beach all day, you're going to want to drink your favorite ice-cold summer beverage to keep you cool. What better way to sip and enjoy than with a fun drink tumbler? Tumblers are the ultimate beach bag essential for keeping your drink free from sand and accidental spills — plus they're reusable!
Unlike the average bottle, tumblers are built to maintain the temp of your drink. That means savoring icy beverages when the weather's warm and warm drinks as you're watching that beautiful summer sunset on the horizon. You'll be sipping in style all season long.
Resort Ready Cover Up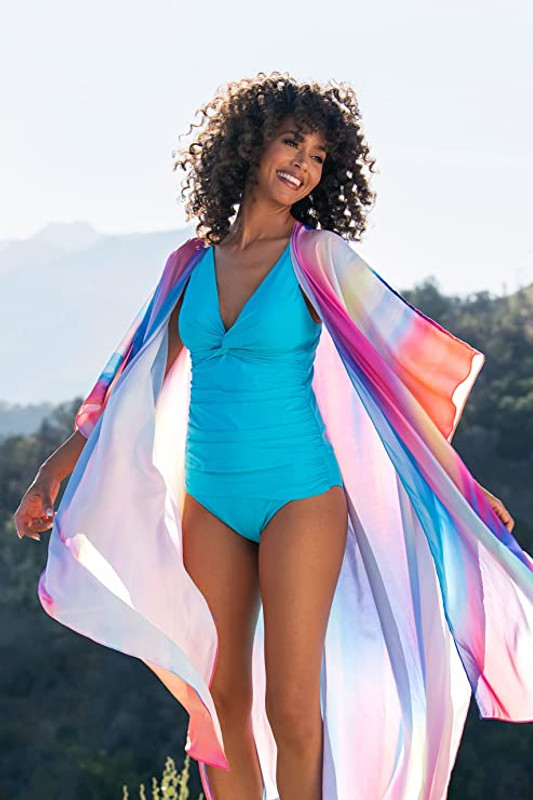 If asked about must-have beachwear, most beach lovers would answer swimsuit — of course! While they are necessary, the unsung hero of essential beach bag apparel just may be the tropical cover-up. Besides being a stylish way to protect your skin from the sun, they're pretty useful. When you're heading straight to a restaurant or back to the resort, you may want a little more coverage as you make your trek. Instead of having to pull a top or pair of jeans or shorts back on over a wet swimsuit, a breezy cover up gives you that easy coverage without sacrificing your gorgeous beach style.

You're not limited to one type, either. Stunning dresses, tunics, skirts, kimonos, and kaftans give you plenty of options that fit your personal summer style. Add a fun, tropical themed cover-up to your beach bag checklist and watch your cute swimsuit turn into a full-on coastal resort ensemble.
Hydrating Lip Balm

You take care to protect your eyes and skin at the beach, but don't forget about your lips! The beach can be dry and windy, no matter the time of day you visit. Those conditions can take their toll on your lips, especially since they're naturally more prone to dryness. Most importantly, your lips are delicate and can be easy targets for the sun's harsh rays, so sunscreen is needed on them, just like it is needed on the rest of your body.

Lip balms (especially ones with SPF) are an essential beach bag item to hydrate and nourish your lips and lock in moisture for the day. No need to worry about space in your tote -– the petite size of your beachy balm is practically made for your bag!
Hair Accessories
There's nothing quite like feeling the cool ocean breeze flowing on your face and through your hair. That is, until the salty breeze picks up, and your once effortlessly beachy hair starts whipping in every direction! A beach headband or scrunchie that helps keep your hair in place is a beach bag essential for unexpectedly windy beach days and to beat the summer heat. Plus, besides holding your stray hairs in place and off your neck, they make for the cutest beach accessory!
Summer Beach Bag Essentials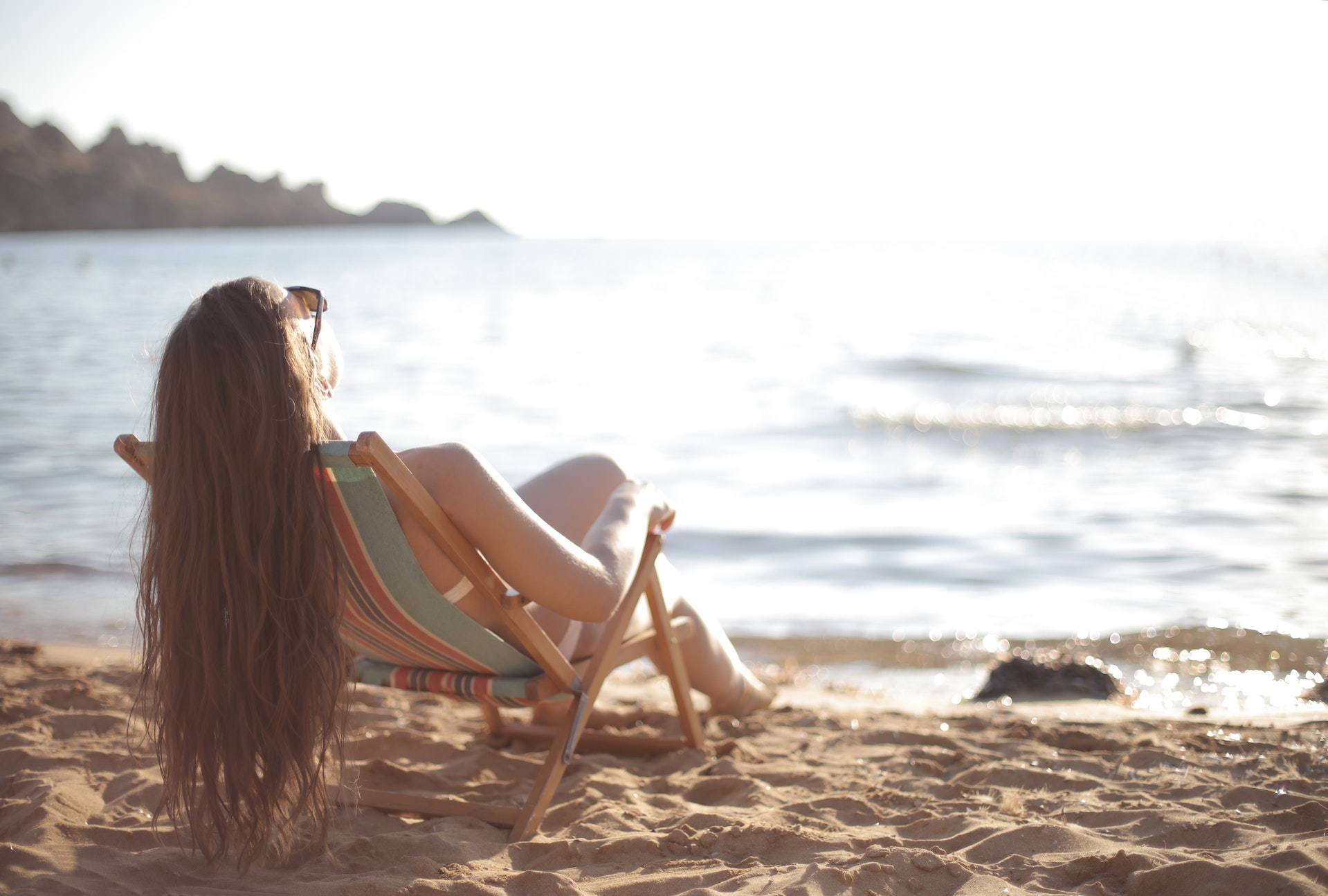 Before you get ready to embark on your next beach trip, make sure that you have all the items on your beach bag checklist covered so you can have fun in the sun all day — and all season -– long. Let us help you find the best beach tote bag for your perfect day at the shore. Explore all of your beach essentials, coastal resort-ready styles, and tropical gifts at our beach shop today!